Evolution, Inc.
since 1979
Insurance Premium Finance / Warranty Software
Evolution, since 1979, is a progressive and dynamic insurance premium financing software development company that supplies insurance premium finance software solutions, auto warranty software solutions, premium billing software and superior support tools that markets high-performance enterprise finance and billing solutions using 2016 technology.
Evolution provides value to our customers and we are highly recognized for the strength and diversity of our product line.
Insurance premium finance software solutions that has helped banks, premium finance companies, agents, insurance companies and MGA's (managing general agents) make a high yield investment for tremendous profit in finance charges and fees. Including the first premium finance company, Credit Club that started in 1933.
Since 1979 Evolution has been helping companies streamline and grow their businesses. Know you have the right software when you can use the same enterprise software that has passed accounting audits and procedural audits by our customers as well as exceeding expectations on a variety of stress tests by the largest computer consulting company in the world, Accenture.
Our insurance premium finance software has a outstanding, reliable track record. As of our last poll in 2004, we found that our users had processed 1.1 million loans with close to $14 billion in premium just through our Windows products alone. We earned our creditability.
Big or small you will benefit from our expertise! Call 913-384-2654
If you want to know the premium finance concept, check by web, credit card payments, point of sale rater integration, insurance company integration, imaging, web presence or if you are a seasoned premium finance specialist, we have answers and software solutions for you. Whatever the question; call today for premium finance answers including premium finance software enterprise solutions.
Software for your server (in-house) or in the cloud, your choice with Evolution. Most large premium finance companies keep their software and database in-house (on their server) to protect their trade secret status including agent's X-dates. Here is a suggested reading link by the SBA on 5 Steps for Protecting Your Trade Secrets.
If you are a startup or seasoned premium finance company we have guidelines and articles here to help you grow and improve your business.
Our software lineup also includes car service contract / warranty software and a mass e-mail marketing software product that does not require you to put your proprietary em ail list out in the cloud that others might hack and get, we have it here.
We have many "Go Green" features in our software includes our paperless office option as well as other accounting features.
Our innovations include premium finance functionality you probably never thought about that surround savings and retention.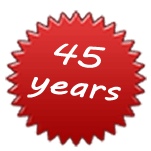 Our roots go back to 1979. Evolution's latest premium finance software is Back Office+™. We continue to bring the latest innovations to the premium finance industry. Our first version of Windows premium finance software was released nearly a decade ahead of any other premium finance software vendor way back in 1993 (doesn't say much for the others and their innovations), and we didn't charge like other vendors. Prior to our Windows selection, we delivered to the market our DOS product for a number of years.
Evolution has always been the most innovative, always leading the premium finance industry with the broadest functionality within its software. We have been and will continue to be the first to bring new technology to the market by setting new standards, which includes the first Windows premium finance software that utilized the internet and automatic document imaging. Simply put, Since 1979 (40 years) by doing it first and doing it right. We lead and others try to follow.
Our software continues to evolve and assist our customers to respond rapidly to their customer inquiries and improve efficiencies within their business. If you have looked at Evolution's products in the past or even used them you need to look again. Ask us your toughest questions or tell us your fear. We have witnessed a great deal in 40 years and our software reflects it.
Even though insurance premium financing consists of booking loans on insurance policies and receiving payments etc...(the basics), there are many natural deviations depending on your specific "business type". If you are a premium finance company you will operate differently than an MGA doing insurance premium finance. If you are an insurance company providing premium financing, agency bill or direct bill billing, or even an agent who finances their own book of business, you just will not operate the same. Premium finance software, direct bill software or agency bill software we can do each or combine all with our billing integration, replacement, and/or finance (BIRF).
Customers in the United States, Canada, Jamaica and Puerto Rico.
Evolution created eScout4u™ for Athletic Scholarships. Developed to help college bound student athletes get athletic scholarships. www.escout4u.com